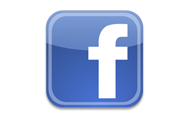 Follow us on Facebook
789 members online!
------------------------
We hope to add several more events to our itinerary, for future events not listed here please contact: pip@pipmcgarry.com
HERE
EVENTS:
2014

January
Sunday 12th
Big 5 Painting and Drawing Workshop

March
1st - 11th
Big Cat Safari
Maasai Mara in Kenya
June
Sunday 22nd
Whipsnade Coach trip

August
29th - 31st
MIWAS 16th Annual Exhibition
Rookesbury Manor, Wickham

More events to follow!
*We are working hard to finalise this year's MIWAS events calendar.
Please be patient, details will be sent out as soon as they are ready.

This website is best viewed using Firefox web browser:



Download it
HERE
Fifteenth annual exhibition - another great success!

The 15th annual MIWAS exhibition of wildlife art at Rookesbury Manor in Wickham was once again an amazing success. The beautiful rooms of the venue were prepared and approximately one hundred screens were erected in preparation for the 'hanging day', which took place before the exhibition private view evening. The new lighting system was set out, very capably overseen by Lighting Director Mike East, providing simply the best lighting possible. Over fifty artists and helpers attended to hang and display the five hundred exhibits, followed by labeling, tidying and preparation, plus setting out the rooms for the 'Art Market'.

Fifteen years after opening the first ever MIWAS exhibition, Marwell Zoological Park founder, Dr John Knowles (OBE) returned to officially open the 2013 annual exhibition and present both the BBC and MIWAS awards to the winning artists. Wine and canapés were available and the bar and jazz band ensured that the evening was enjoyed by everyone who attended. The stunning exhibition catalogue seemed to be held by every guest.

The 2013 annual exhibition received more visitors than any previous show. The car park was also full from morning to closing time, very capably managed by Geoff Heal and his wife Jenny.


Good weather and a busy car park!



lots to see at the art market too.

Several thousand visitors attended the show over the three days of the event, the Art Market proving especially popular, with the rooms packed out each day with guests and visitors.

Georgina Gibbons was the overall winner of the BBC 'Wildlife Artist of the Year' 2013 with her stunning painting called 'Dangerous Waters', which also graced the cover of our fabulous exhibition catalogue. The winning paintings from the competition were displayed in the Art Market hall and were much admired by everyone who visited the show.

The exhibition was manned by an army of helpers who ensured that guest and visitor needs were attended to each day. The three tea rooms were an astonishing success with a huge daily throughput of hungry and thirsty visitors who wanted a sit down and possible time to consider a purchase. The extensive signage helped visitors find their way around.

A huge thanks goes to the many artists who contributed so much in the putting up and taking down of the exhibition – too many to mention individually - but all their efforts were massively appreciated and helped make the show such a tremendous success.

Pip McGarry,
Chairman, MIWAS.
2013
MIWAS ANNUAL EXHIBITION AWARD WINNERS:

Best British Wildlife (all mediums)
Winner: Jake Winkle – 'Watchful Hare'
Runner Up: Jill Mitchell – 'Five Go Burrowing'
Best Non-British Wildlife (all mediums)
Winner: Natalie Mascall – 'Regal'
Runner Up: Angela Cox – 'Hope'
Best Sculpture (3d Only)
Winner: Nicholas Pain – 'Hammerheads'
Runner Up: Valerie Stacey – 'Hare Lying'
Best Bird Picture (2d Only)
Winner: Claudia Hahn – 'From Dusk 'Til Dawn'
Runner Up: Georgina Gibbons – 'Feeling Ruffled'
Most Improved Artist
Winner: Wendy Warren
Best In Show
Winner: Nicholas Pain – 'Hammerheads'

*A big thanks to our sponsors: Great Art Supplies, Winsor and Newton, Rosemary's Brushes, SAA and Cumberland pencil Company.
Join MIWAS today and receive our newsletter twice a year!

NEW 2013 catalogue:

2012 catalogue:

2011 catalogue:

2010 catalogue:

2009 catalogue:

Only a few 2007 and 2008 Summer Exhibition Catalogues still vailable.

If you would like to purchase a summer exhibition catalogue for 2007/2008 there are still some available. Prices are £3 each plus £1 postage and packaging. Also available are 2006 and 2004 exhibition catalogues. These are £2.50 each plus £1 postage and packaging, only available while stock lasts. 2005 catalogues sold out.