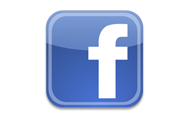 Follow us on Facebook
960 members online!
------------------------
We hope to add several more events to our itinerary, for future events not listed here please contact: pip@pipmcgarry.com
HERE
EVENTS:
2014
June
Sunday 22nd
Whipsnade Coach trip

August
29th - 31st
MIWAS 16th Annual Exhibition
Rookesbury Manor, Wickham
December
Sunday 7th
MIWAS Xmas Meal
Marwell Hotel


2015

March
6th - 15th
Big Cat Safari


Kenya - Maasai Mara
More events to follow!
*We are working hard to finalise this year's MIWAS events calendar.
Please be patient, details will be sent out as soon as they are ready.

This website is best viewed using Firefox web browser:



Download it
HERE
16th Annual Exhibition!!


Europe's largest annual exhibition of wildlife art takes place in the beautiful venue of Rookesbury Park, Wickham, Hants at the end of August 2014. It is the yearly exhibition of the artists and sculptors of Marwell international Wildlife Art Society (MIWAS). There will be more than 600 paintings and sculpture on display from over two hundred participating artists. Complementing the main exhibition and housed in the stunning facility of Rookesbury Manor is a 'live' indoor Art Market where you can meet and chat with the artists and watch demonstrations of painting and sculpting. There are lovely tea rooms adjacent with hot food and refreshments available where you can have a sit down before re-visiting the show.

This is one the Europe's most prestigious exhibitions, displaying the work of some the UK's leading professional and amateur artists and sculptors, with many beautiful works for sale.

On the evening of Thursday 28th August there is a 'Special Guest' evening and private viewing, with an official opening by fine art auctioneer John 'The Hammer' Cameron (from 'Cash in the Attic'




television fame) and a presentation of the MIWAS awards, plus the launch of the new charity 'MIWAS WildSave' (by invitation only). On Friday 29th there is an evening Art Market and private viewing (ticket only), allowing an early view of the Art Market and main exhibition. There is FREE parking and FREE entry each day! This event is not to be missed! For further information contact pip@pipmcgarry.com or telephone 01329 668109

Pip McGarry,
Chairman, MIWAS.
2013
MIWAS ANNUAL EXHIBITION AWARD WINNERS:

Best British Wildlife (all mediums)
Winner: Jake Winkle – 'Watchful Hare'
Runner Up: Jill Mitchell – 'Five Go Burrowing'
Best Non-British Wildlife (all mediums)
Winner: Natalie Mascall – 'Regal'
Runner Up: Angela Cox – 'Hope'
Best Sculpture (3d Only)
Winner: Nicholas Pain – 'Hammerheads'
Runner Up: Valerie Stacey – 'Hare Lying'
Best Bird Picture (2d Only)
Winner: Claudia Hahn – 'From Dusk 'Til Dawn'
Runner Up: Georgina Gibbons – 'Feeling Ruffled'
Most Improved Artist
Winner: Wendy Warren
Best In Show
Winner: Nicholas Pain – 'Hammerheads'

*A big thanks to our sponsors: Great Art Supplies, Winsor and Newton, Rosemary's Brushes, SAA and Cumberland pencil Company.
Join MIWAS today and receive our newsletter twice a year!

NEW 2014 catalogue:

2013 catalogue:

2012 catalogue:

2011 catalogue:

2010 catalogue:

2009 catalogue:

Only a few 2007 and 2008 Summer Exhibition Catalogues still vailable.

If you would like to purchase a summer exhibition catalogue for 2007/2008 there are still some available. Prices are £3 each plus £1 postage and packaging. Also available are 2006 and 2004 exhibition catalogues. These are £2.50 each plus £1 postage and packaging, only available while stock lasts. 2005 catalogues sold out.